CASE STUDIES
Creating Powerful
and Rewarding
Business Cards.
A strategy across multiple channels helped position Ink as a leader in the business marketplace.

Client:
Ink Business Cards
CIA meant business when it came to reinforcing Ink's brand of supporting small businesses.
CIA was tasked with launching Ink — a new brand of credit cards designed for small business owners, directly competing against known leader American Express, business travel reward cards, and consumer cards. Adding further challenges was Ink's four distinct products that shared one overarching brand, but offered different features, benefits and rewards structures.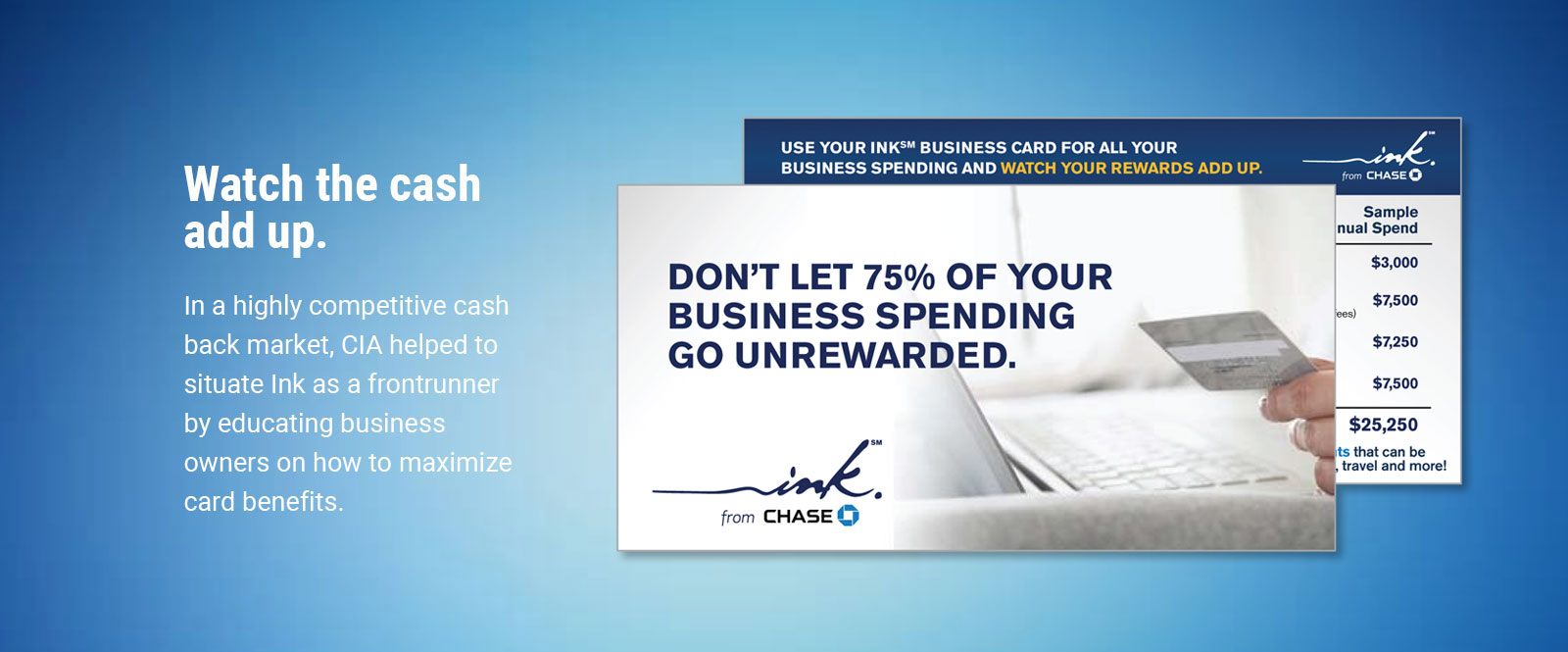 How do you launch four credit cards and make them relevant to small business owners?
We created unique product positions for each card, defining a core audience and value proposition for each, while simultaneously making sure that each carried through the elements of the overall Ink Brand.
We developed creative for acquisition efforts including mail and online, migration communications for existing customers, ongoing customer engagement, retention and usage communications.
From generating awareness to purchase and retention, a cohesive design and message effortlessly moved customers through the entire buying process, both in print and online. Our involvement in all channels of creative execution allowed us to develop consistency in strategy, positioning, and design — across multiple platforms.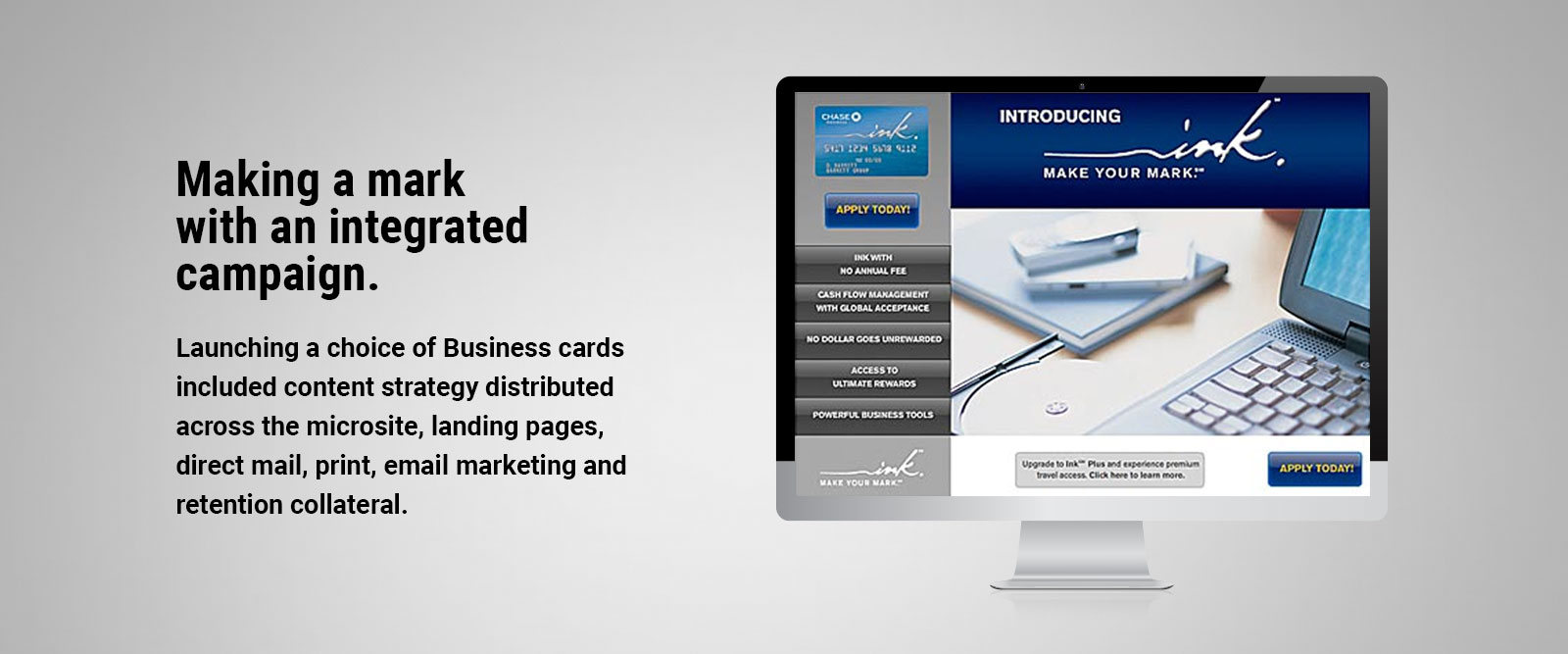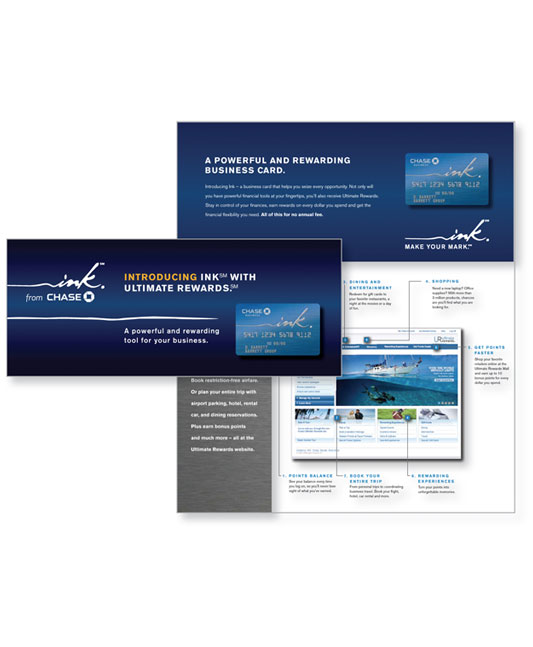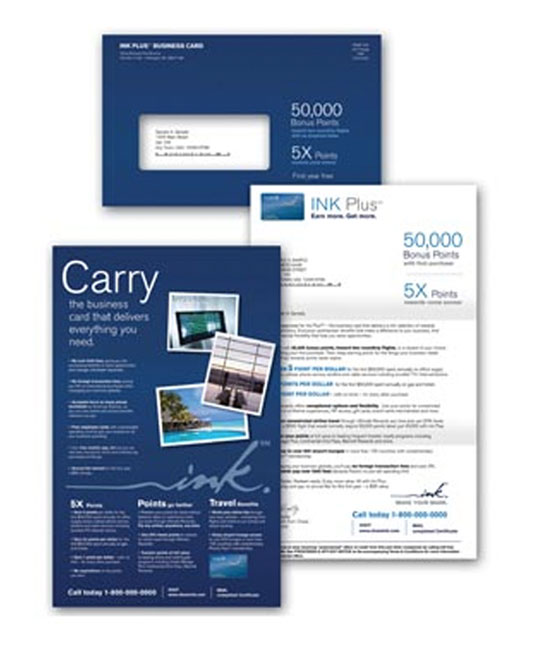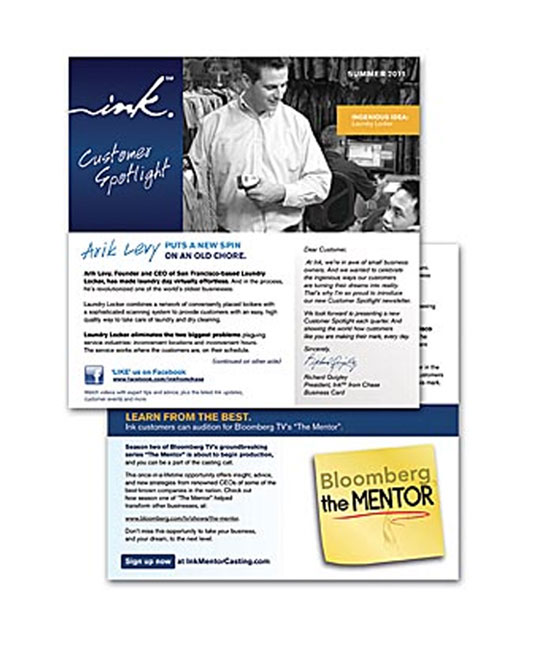 Making it work
Our creative strategy and design successfully provided clear new B-to-B product positioning across four distinct products.
Online media and banner creative combined brand recognition with core value propositions, directing small business owners to mini websites that explained product features and benefits and drive to apply.
After launch, we worked to capture a larger share from competitive cards, check and cash purchases. Strategies were targeted to influence core purchase behaviors among new, low-engaged and active cardmembers. Using special promotions and educating our target on how to maximize card benefits, we successfully persuaded cardmembers to choose their Ink card over other forms of payment.