CASE STUDIES
Changing Perceptions
and Reaching New Heights.
A fresh and integrated approach to attract a new Barclays savings customer.

Client:
Online Savings Accounts
When a traditional and conservative financial institution wanted to appeal to a 21st-century audience, they called CIA.
With an integrated campaign combining simplicity, aspiration for the good life and success, we shifted the consumer's perception and attitudes, and took Barclays Online Savings proposition to a whole new level. With the help of our innovative and seasoned team, Barclays is now leading the way and attracting U.S. customers to one of the highest interest savings accounts available online.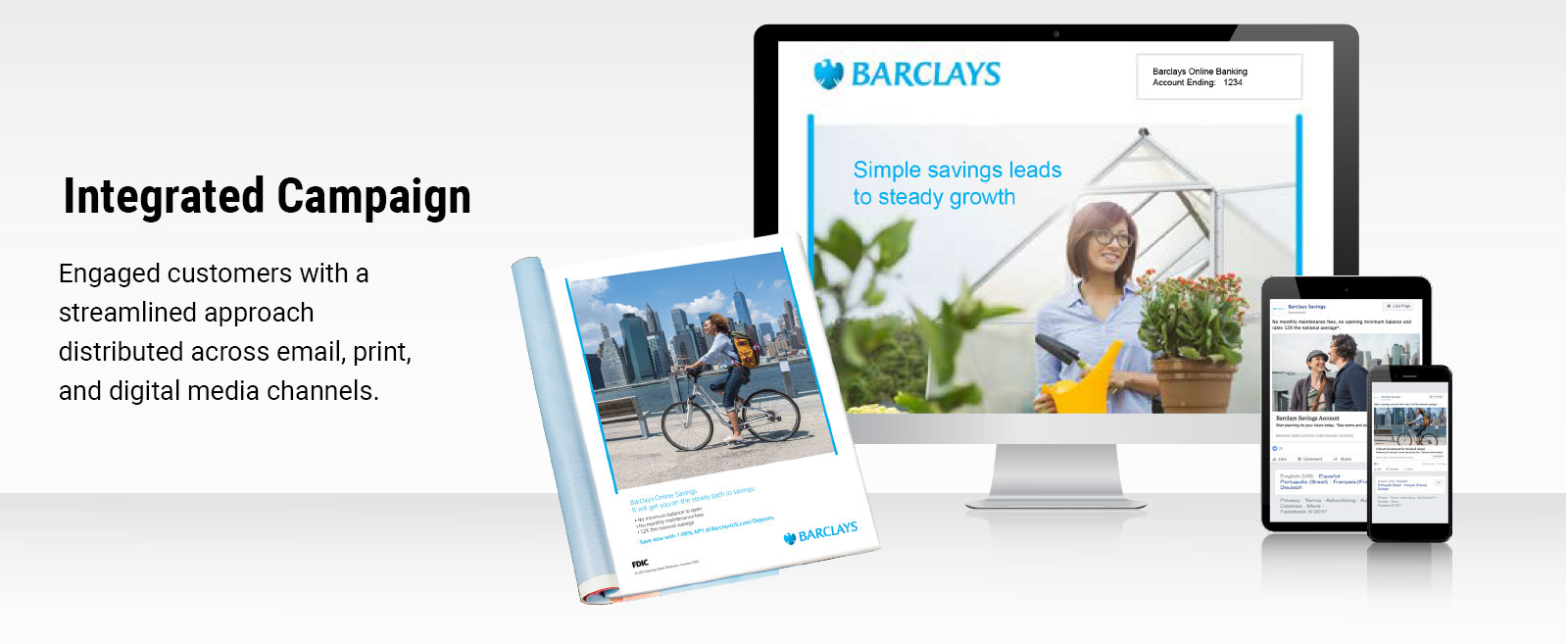 How do you take a 300-year-old bank and make it relevant to online customers?
Despite Barclays position as a globally recognized financial institution, its appeal to a new generation of online customers was virtually nonexistent. In order to compete with the ease, versatility and value perception of virtual banking institutions, Barclays needed to enter the online playing field with a new product that would speak to a new kind of consumer. In 2013, the bank took the first step by creating a high value online savings product. CIA's job was to ensure the products ultimate success and staying power.
CIA continues to serve as the visionary behind the thought-provoking and effective marketing for Barclays Online Savings accounts. We combine Barclays' simple way of saving with goal-reaching ambition, success and the ultimate satisfaction that comes from smart financial choices. Upscale elements of an active lifestyle and a culturally rich contemporary look drove profitability and increased the appeal of the product to a new group of both well-to-do and hope-to-do-well consumers.
While helping to build Barclays banking brand, CIA strengthened Barclays' mission of helping its clients and customers achieve their ambitions – not only in the right way, but also in a brand-new way.